We live in an era where there are very few professions, in the traditional sense. Instead, we have trades; discrete tasks to be performed as uniformly and efficiently as possible. "Big picture" people have been exchanged for wunderkind accountants, fitting as much power into as few strokes as possible. Law firms are subdivided to have as few true associates as possible because it's easier to pay paralegals and staff attorneys to act instead of think (a source of personal frustration on my end). Writers are sacrificed for cameramen because it costs less to create a reality show than it does to develop a story. Math is no longer the good friend of creativity, but its prison warden, and trades are the growth of the black market taking place behind bars. Professions, by contrast, are supposed to be bigger than context; they create the context. They are rocks against which the waves of change beat in vain. Bill Belichick, by this definition, is a football coach by profession, a dying breed in an era that more and more sees coaches as cogs in a larger machine.



Bill Belichick built the damn machine. "Oh, he's got such good coaches!" The best assistant to leave him just went 8-8 and missed the playoffs on a four game skid. "Scott Pioli was just as important to the dynasty!" Scott Pioli went to Kansas City and promptly bet the farm on Matt Cassel. "His players have always been underrated!" David Givens would like to know if you're going to finish that sandwich. Aside from Tom Brady, there is nobody who deserves to be mentioned in the same sentence as Bill Belichick regarding the legacy the Patriots have established over the last decade. The debate between talent and "culture" with regard to NFL teams exists solely because of what the Patriots have been able to create on the strength of Belichick's regime. As the team enters the next decade, the question is whether or not one man can still will a group of individuals to synergy. Certainly, the AFC East has been something of an arms race this offseason, but to deride the Patriots for failing to buy into the rapid amassing of loose talents would be like criticizing water for being wet; this team, and the man at the helm, are what they are, and they've never professed any desire to be anything else.

What they are, however, is a shape shifting offensive monster that battles their opponents' strengths by building around the abilities of a surprisingly versatile roster. Wes Welker and Randy Moss combined for 206 of the team's 390 receptions in 2009, but seven other players had at least 14, five of them catching at least 1 TD, and just one of them, RB Laurence Maroney, averaging less than 8 yards per catch. The result is a passing offense that, though short on pure physical talent, overloads defenses with targets and formations. By the time a team has figured out what skills differentiate Sam Aiken from Julian Edelman, they're already playing catch up. Rookie WR Taylor Price and Tight Ends Aaron Hernandez and Rob Gronkowski should integrate into this faceless menace seamlessly, giving more weapons to the diverse array. Recognizing the lack of any meaningful ground game (Maroney, the workhorse back averaged a paltry 3.9 yards per carry), Belichick and Brady have changed the way we think of short game offense, turning it into as much of an opportunity to stun reeling defenses as it is a grinding process of inches. At best, teams throw out athletic defenders and hang on for dear life, hoping to win by split seconds. With Brady returning at full health, WR Julian Edelman developing into a deadly slot receiver, and Wes Welker recovering from a season ending injury, teams may not have those precious moments to collect their thoughts that they did last season, making this one of the scarier offenses in the league.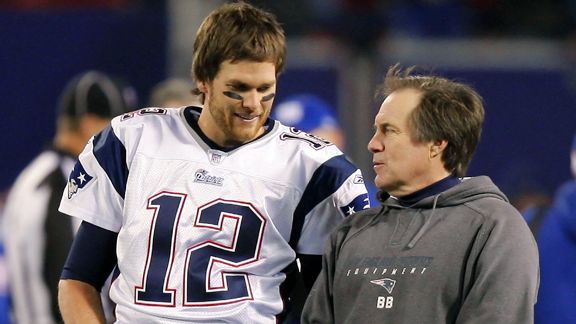 So the fulcrum between success and failure this season lies with the defense, and it is here where we will see just how much a unique coaching system matters. Having made his bones in the past with defenses built on veteran savvy and attention to individual roles, Bill Belichick faces the challenge of grooming young defenders that are high on talent, but questionable with regard to the tricks of the trade. Aside from DE Derrick Burgess, who has never seemed to find his footing in New England, and DT Vince Wilfork, this squad lacks the bearded wisdom that made previous Belichick defenses so frustrating. That said, they've got something those teams didn't have: Speed. Third year MLB Jerod Mayo is a physical beast who anchored a surprisingly stingy defense last season (11th overall), and is as difficult a tackle to break as you'll find in the league. Second year defensive backs Pat Chung and Darius Butler bring brutality and speed, respectively, to their positions, and put together a surprising 4 INTs between them in their first season. Meanwhile, there are more young guns waiting in the wings courtesy of this past draft. DE Jermaine Cunningham, LB Brandon Spikes, and CB Devin McCourty (who has "scary underrated" written all over him) all are proven defenders at the collegiate level with the physical ability to play their positions (yes, even Spikes, whose slow 40 time will mean less on the defensive interior). With over half of his defensive starting squad consisting of third year players or younger, the questions becomes whether or not Bill Belichick can re-teach the system that has made his team a dynasty in the past to a new crop of defenders.

Do you bet against him at this point? We hate system-think around here, but Belichick has always been the exception due to his ability to turn what could be a "scheme" into something of a "code," a mentality rather than a script. Where other coaches have become irrelevant with their X's and O's, Belichick seems to last because he imposes an on-field lifestyle on his players. He believes in the ability of that code to turn raw talent into proven production, regardless of what players he has or what the rest of the league is doing. Within their own unique physical gifts, his players have one mantra, the now infamous "do your job." Success or failure this season will decide whether or not this, too, is another system to fade into the annals of history, or if it, like the man who made it famous, will stand as a monument to the Patriots legacy in the NFL, persisting amidst the tides of change.