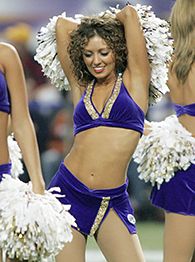 Yes, that is a lazy title, but you are catching me in the middle of a school-related all nighter. So instead of judging me here, go check out Epic Carnival, where the Optimist/Pessimist review of the divisional draft classes continues with the NFC North. Aaron Rodgers already let you in on what he thought of the Packers, but there are so many more teams and perspectives to take.

Big, serious piece on the HBO "Costas Now" show from last night is on the way. I haven't felt this excited to be a blogger in a while.

Back to sleepless delerium.